Biofach 2020 – Quality pays off.
Time for a review: This year again we were able to use Biofach in Nürnberg for a successful positioning in the market. We appreciate this important trade fair for exchanging ideas with customers, suppliers and partners. One thing quickly became clear: organic products are more than a trend, they are part of a growing nutritional awareness, the demand for sustainability and high-quality products.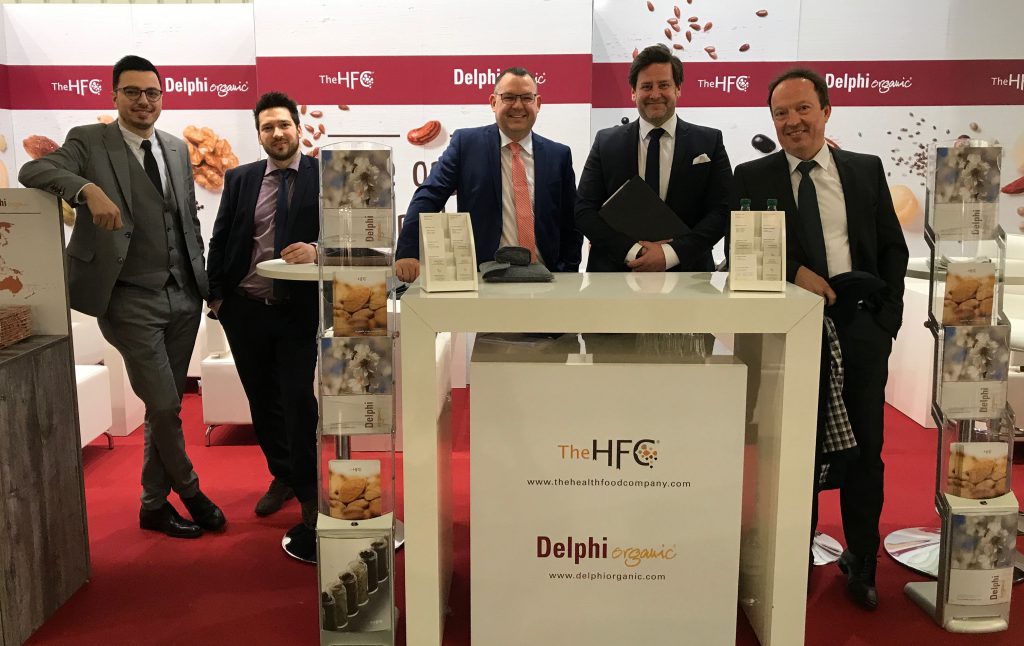 World's leading organic trade fair in Nürnberg
Biofach is correctly described as the world's leading trade fair. This year, around 47,000 trade buyers from 136 countries sought contact with the companies. Importers and producers are also aware of the advantages that this international organic trade fair offers them. The buyers were matched by 3,792 exhibitors from 110 countries. The countries with the highest number of visitors were Germany, France, Italy, the Netherlands and Austria. Dr. Jane Goodall also acknowledged the importance of this event. She made an opening speech and pointed out the importance of sustainable cultivation and fair trade.
Biofach 2020 – With proven partners to success
For us, Nürnberg was once again a welcome opportunity to intensify existing contacts and make new ones. Together with our partner company "The HFC – The Health Food Company" we were therefore pleased to present ourselves there again this year. Like us, The HFC can look back on a long and successful history in the nut trade. And so we not only took home with us the impressions of the competition, but also the knowledge gained from many conversations conducted to a high professional standard. Equally important to us was the exchange of ideas and the formation of opinions with representatives from associations, NGOs and politics. They are the ones who count when it comes to developing a future-oriented industry policy.
Organic nut products – positive feedback from visitors
The interested trade visitors were convinced by us as a competent contact partner. At Biofach 2020 we focused on our organic nut products, organic seeds and, among other things, the high-quality organic coconut products. Of course, visitors of Biofach 2020 were able to try our delicious specialties. So they had the direct comparison to the competitors. As in previous years, the positive response to our nut products was high. It encourages and confirms us to continue on our successful path.
Nut classics and new products – sustainable and fair trade
The classic from our range, the organic almonds in their many varieties, convinced the visitors of the fair. Organic almonds are part of our standard range, which we are constantly adding to with new products and nuances. However, in order to discover new things, we are not only on the road for our customers at the most important trade fairs such as the Biofach. We are also interested in the local producers. Therefore we regularly travel to the growing regions, always looking for new trade partners.
Close contact with our proven suppliers is also important to us. Our quality control staff check on site whether the high standards we set for our products are being met. Fair trade is as well a particular priority for us. We give preference to suppliers with Fair Trade certification so that farmers in the growing regions can look positively to the future.
We are curious to see how the organic market itself, and thus also for us, will develop in 2020 in every respect. We are already looking forward to Biofach 2021.